Greetings, IndieDB community!
Before you dive into the article, be sure to join our Discord as we regularly post updates while we're working a handful of times throughout the week: Discord.gg
We're excited to bring you a brand new update on the development of our emergency RTS game. We've been hard at work implementing new features and improving existing ones, and we can't wait to share our progress with you.
FDNY Pumps
First up, above we have a YouTube video of our FDNY units setting up pumps and using the fire truck water cannon. In addition, we're also excited to announce that we've successfully integrated Unreal Engine's Mass AI system into our game. This means that you'll see a more dynamic and realistic city, with bustling crowds of pedestrians walking up and down the streets. We've included a YouTube video below to give you a sneak peek at this feature in action.
Unreal's Mass AI
Houdini Licenses & Procedural Development
We're also proud to say that we've licensed and are developing our city using Houdini and the tools provided by Unreal Engine to accomplish a procedural city. This means that the city will feel more organic and alive than ever before, with unique features and areas that feel authentic and true to life. Below you can see some of our progress with Houdini to Unreal Engine.
In the image above we worked toward minimizing the gap between buildings to produce the results below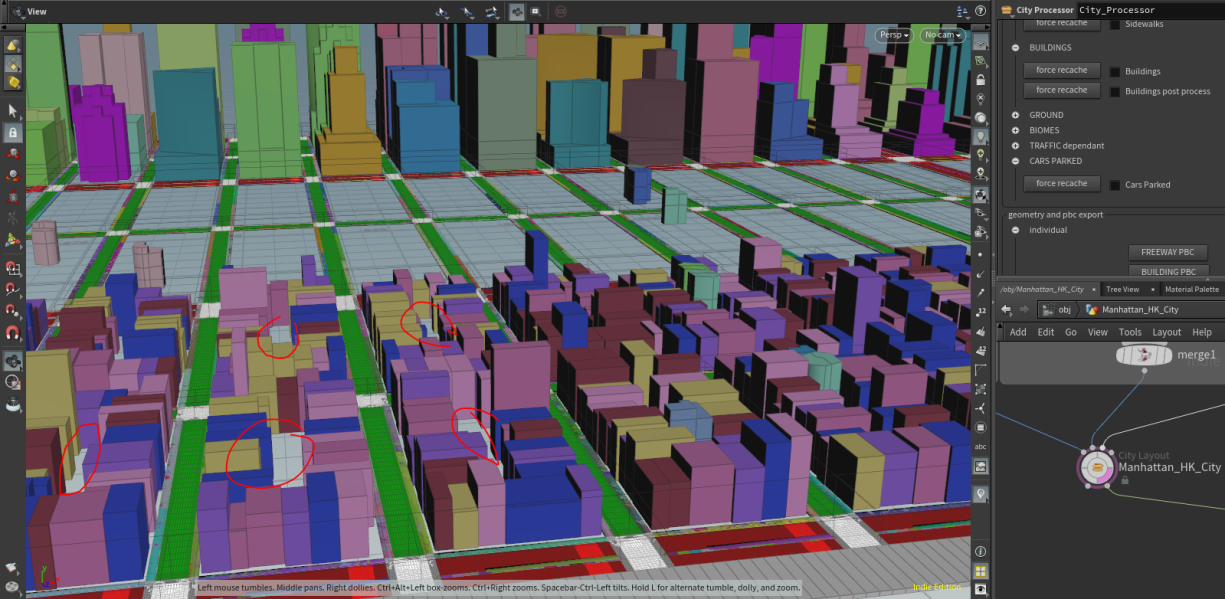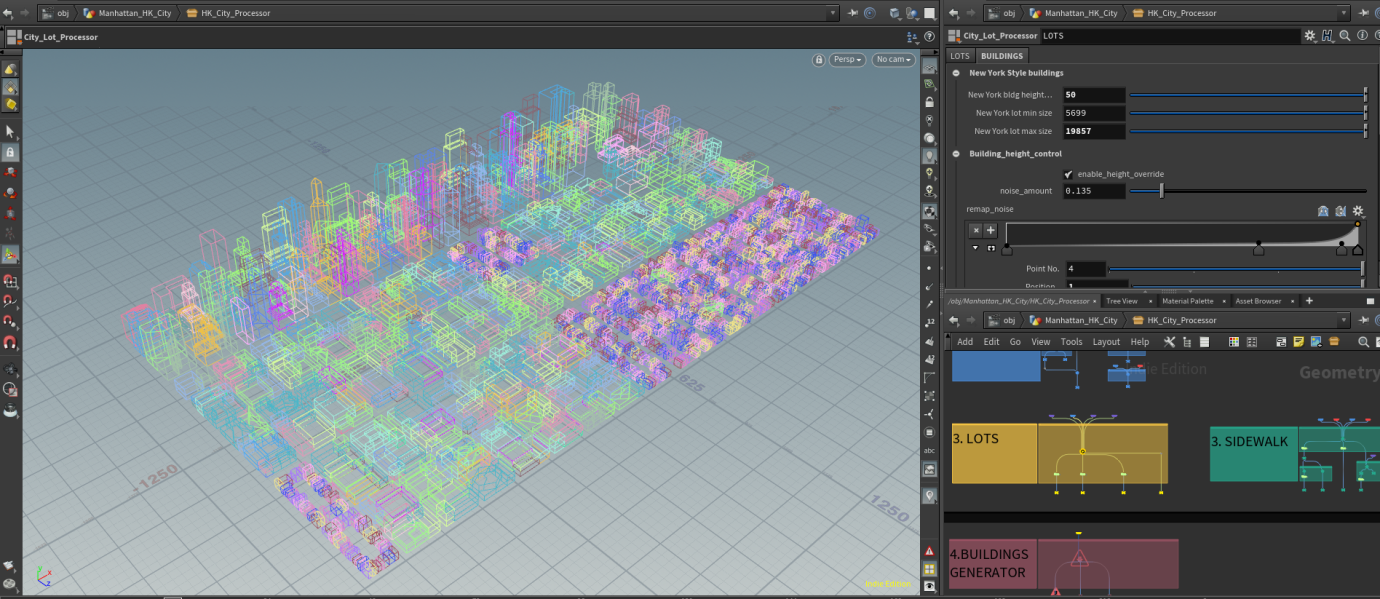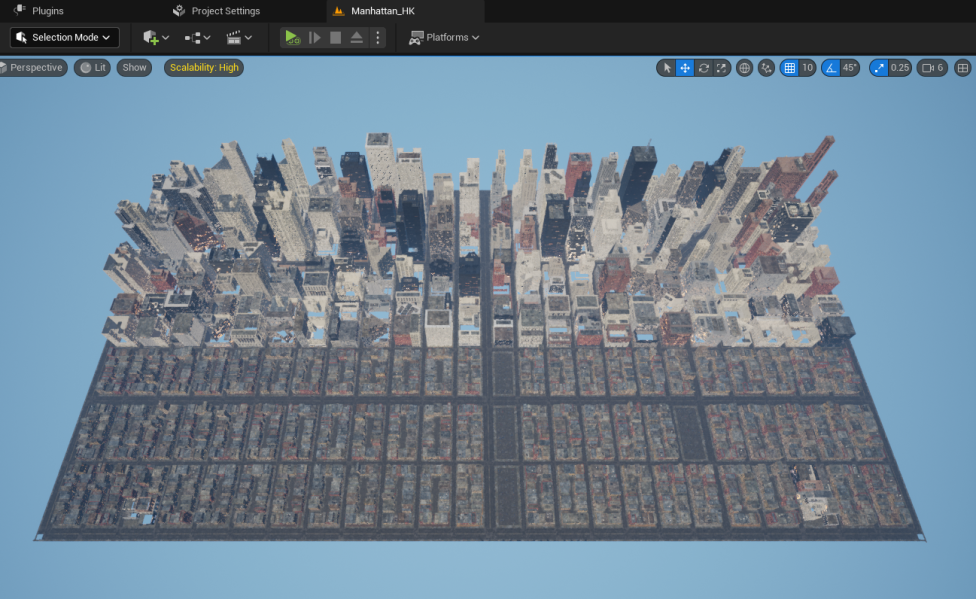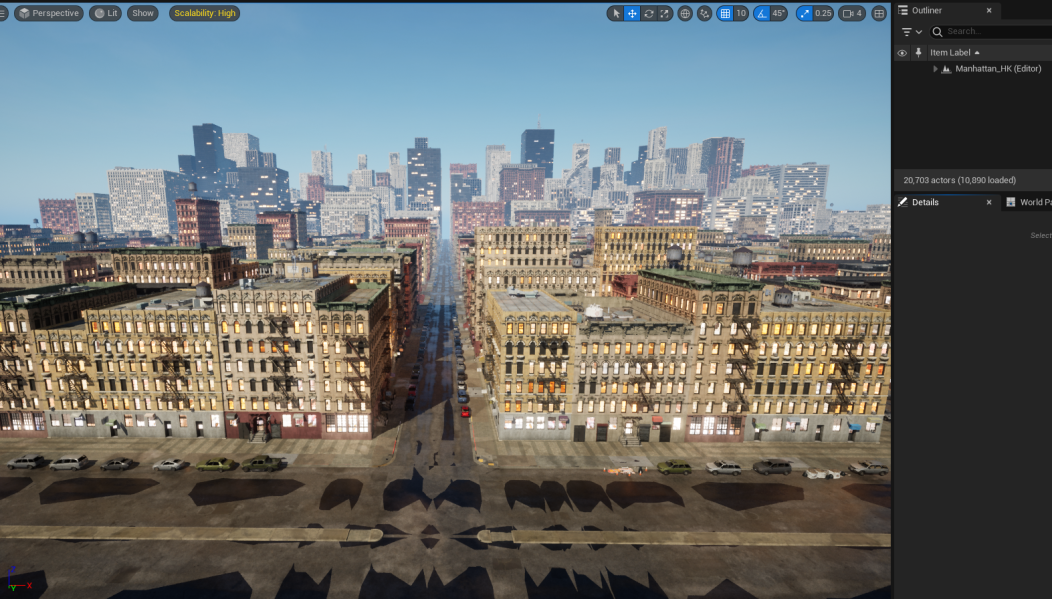 CPR Preview
But it's not just about the city – we're working hard to make sure that our first responders are as realistic and authentic as possible. To that end, below we've included an image of an FDNY paramedic performing CPR on a deceased character. This kind of attention to detail is what we've been and will continue to work on. For our post related to this on Discord, we mentioned this was an improvement to our existing injury & death mechanics. More skilled units such as Medic Techs will have a greater chance of saving a life with tools such as an AED.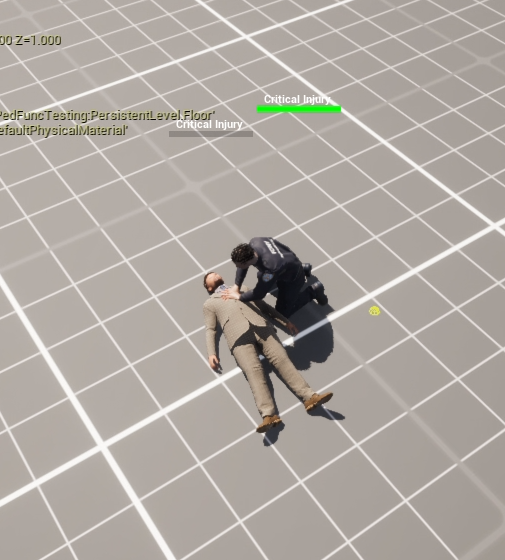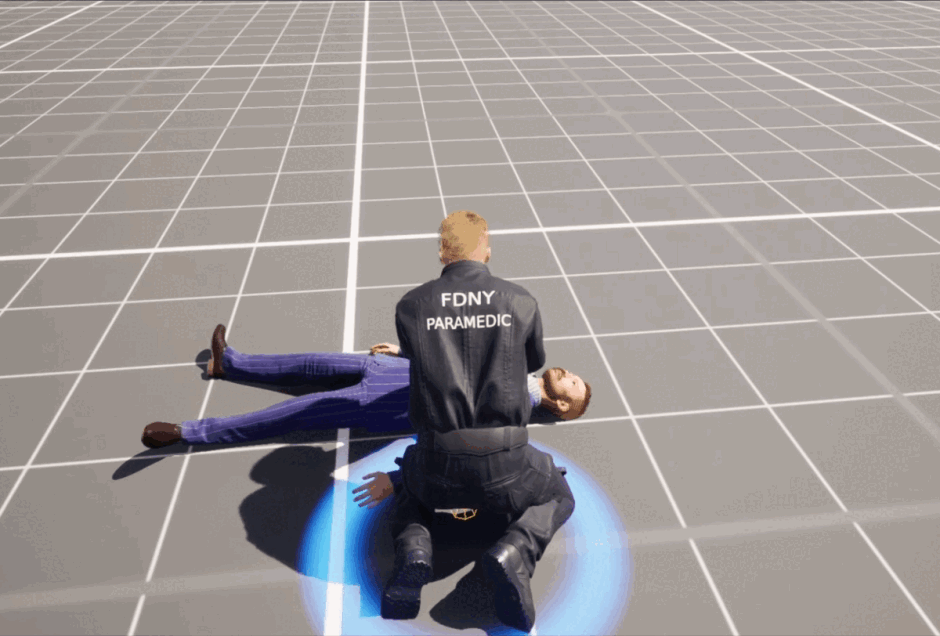 Traffic Flow
Finally, below we've also included a GIF image of the improved traffic flow in the game. We know that navigating the busy city streets is a key part of the gameplay experience, and we've worked hard to make sure that traffic flows smoothly and realistically.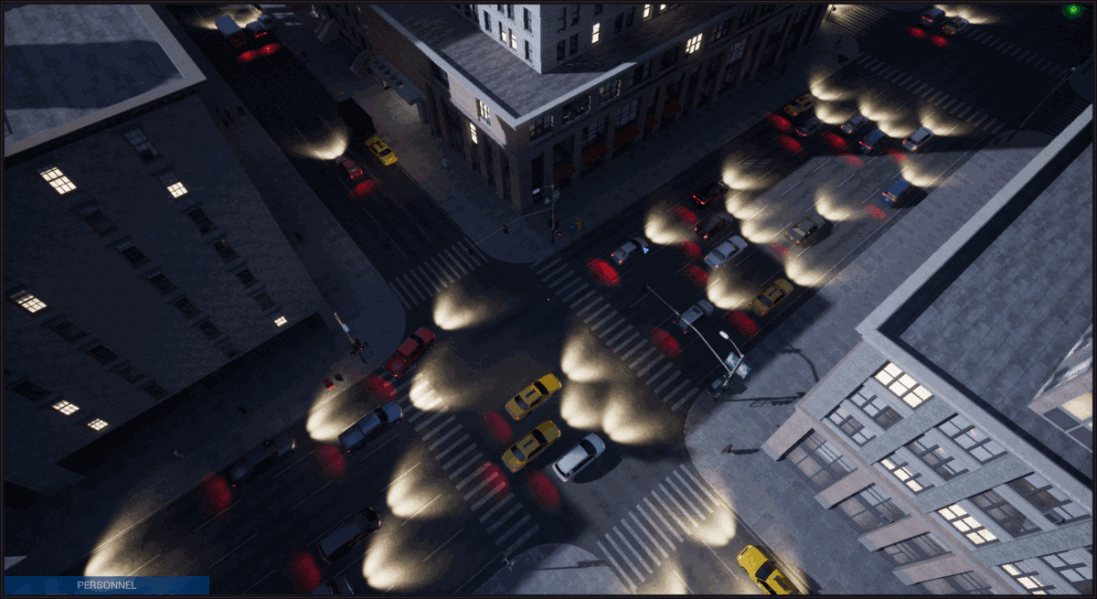 Motion Capture & Animations
We also want to let you know that we'll be ordering motion capture suits soon and will be working with an animator to clean up the animations. This will help us ensure that the movements of our first responders are as lifelike as possible.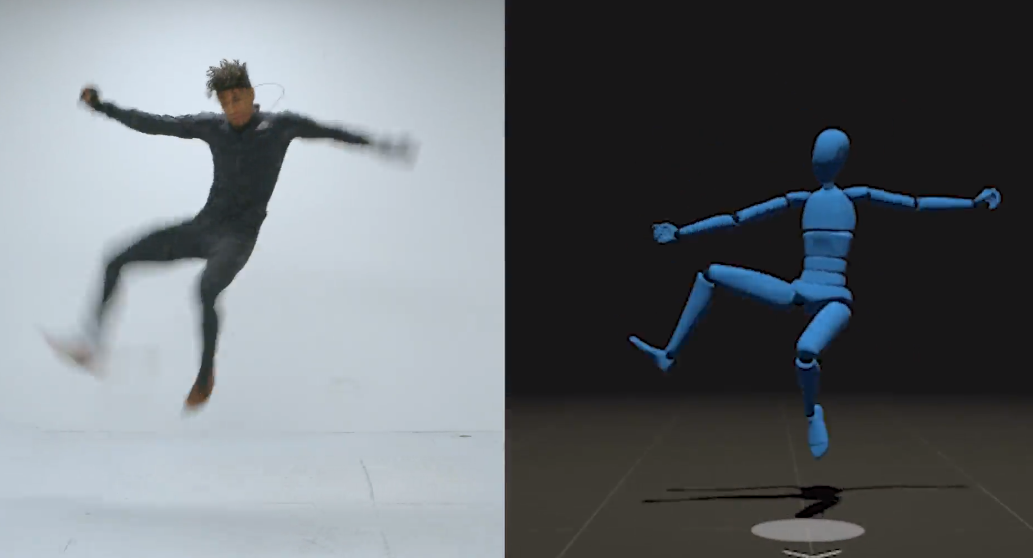 That's all for now, but we'll be back with more exciting updates on the development of 'First Responders' soon. Thanks for your continued support.
Join our Discord
We frequently post short and sweet updates on our Discord while we're developing during the day, check them out by clicking the Discord invite link: Discord.gg
Additional Images
Here are a few images we thought we'd attach to this article which show some of our units needing medical attention and a few different hairstyles that are randomly generated for each unit: