Mario Kart Tour announces Ninja Tour, Wii Dry Dry Ruins course
Posted on March 17, 2023 by Nicolas in Mobile, News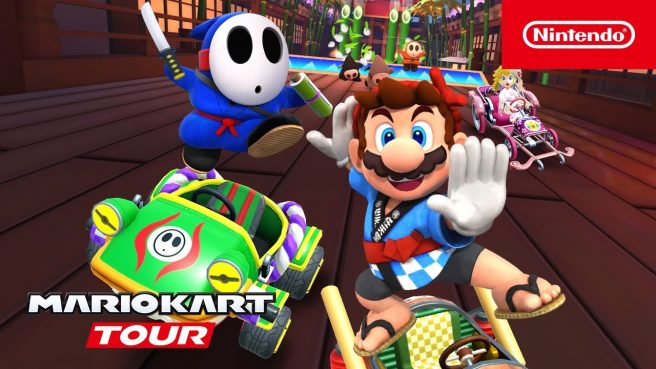 With the Mario Tour wrapping up, Nintendo has announced Mario Kart Tour's next event, a Ninja Tour. This tour is set to go live on March 31st, featuring an array of new driver and kart elements as well as the introduction of the Wii Dry Dry Ruins course.
Here is a trailer for the upcoming Ninja Tour:
Additionally, Wave 28 of Mii Racing Suits featuring a Pokey-themed Mii Racing Suit has also been revealed and will release the same day as the Ninja Tour, March 21. You can view a trailer for that below.
Mario Kart Tour is available on mobile via iOS and Android.
Related